Sri Lanka which is formerly known as Ceylon is one best destination to spend your holiday in style. So if you are looking for something different  explore the country's exquisite natural beauty and remarkable  heritage sites.
One of the place you should visit is Sigiriya, a  thousand years old large stone which is also called Lion's rock.  It is a rock fortress and palace ruin which is surrounded by the extensive gardens and numerous caves.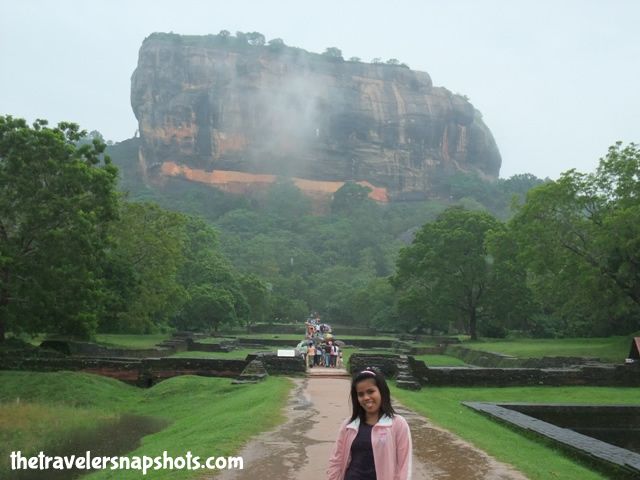 Sigiriya was donated by devotees of the Buddhist Sangha and was used as a rock-shelter mountain monastery from about the 5th century BC. According to the chronicles as Mahavamsa the entire complex was built by King Kashyapa (477 – 495 CE), and after the king's death, it was used as a Buddhist monastery until 14th century.
It is one of the highly visited tourist destination and noted for its spectacular beauty all over the world.  One of the major high light are the paintings or frescoes.
The Lion Gate and Final Climbing Stretch
We've visited the place after touring around the holy city of Kandy. Even though we don't want to hire a guide we can't  say no anymore when are driver told us to follow the young guy which I think a student, so we just follow the flow. It was raining hard so it was slippery to climb but it didn't stop us to do it. I climbed up to last step which are guide pointed to us.