China's attractions are endless and you will never run out of things to see but a visit to one of the artificial wonders of the world, the Great Wall of China is probably the high light of every tourist visiting the city of Beijing.  As a matter of fact it is the most highly visited tourist attraction that attracts millions of tourist each year so your travel to China could not be completed without visiting the Great Wall.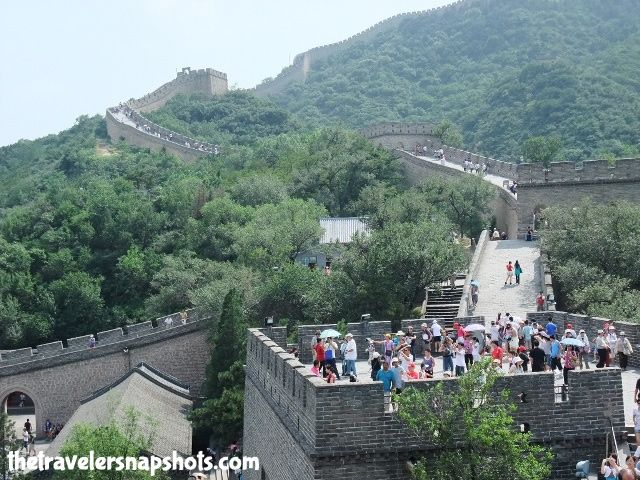 This renowned landmark was built over two thousand years ago to protect the agricultural lands from invasion and intrusions by various nomadic groups,  military incursions or other war like forces,  it was made of bricks, stones, wood, tamped earth and other materials. It was written that the construction of the wall started in the early seventh century B.C.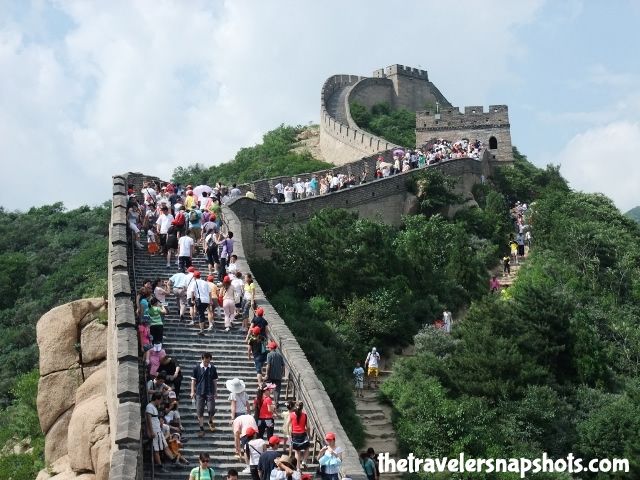 There are nine sections of the Wall opened to tourists from all over the world and one of the famous destination is the  Badaling Wall, it is most visited because of the completeness and imposing structures. This is the section we visited and climbed with other tourist. Climbing is not easy if you are not used on doing heavy physical activities. I have to stopped many times to regain strength and will power to continue, some tourist are riding the cable car to go up and then hike to go down but we did the other way, we climbed the wall then took a cable car to went down as we are already running out of time our tour guide only gave us few hours to tour around.